TOP
USB

HDMI

DisplayPort Cable

High Frequency Cable

Ethernet Cable

AV Cable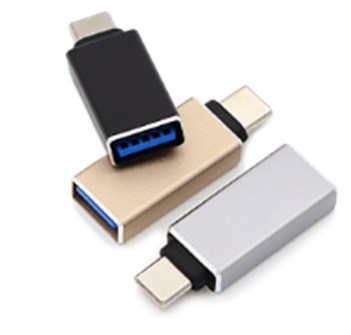 USB-C to USB AF Adapter(Aluminium alloy shell)
Inquiry
USB-C™, also known as USB Type-C™ allows for smaller, thinner, and lighter devices. Plus the USB-C connector is reversible, that lets you plug it in to the device in any direction, saving the port damage!
This adapter lets you connect standard USB 3.0 and USB 2.0 devices to your USB-C enabled phone, tablet, laptop.
.Aluminium alloy shell
.Support USB 3.1 Gen1(5Gbps) data transfer

.Support power delivery and data sync.

.Standard BUS Power mode. (up to 3A)

.Compatibility USB 3.0, USB2.0, USB1.1
.Connect USB-C enabled laptop, tablet or moblie phone to USB-A devices and peripherals(flash drive, mice, keyboard)
Go Back